Description
Green tea mask is an excellent skin cleanser extracted from a shrub known as camellia sinensis, loaded with the goodness of antioxidants which does not only promote good health, but have also been an ingredient of absolute importance to the world of beauty and skincare because it provides a plethora of benefits to the skin
The mask is loaded with so many benefits; apart from healing, green tea is a great antimicrobial agent which can help treat acne, and pimple. It also contains antioxidants and vitamins which have the ability to nourish and hydrate the skin.
  Five Amazing Green Tea Mask Variance to Cleanse your Skin
1. Plum Green Tea Clear mask : This mask works by slowing down the oxidation of sebum which is an oily substance secreted from the sebaceous gland in the skin. This mask slows down the production of this substance and promotes cell renewal.
2. The Face Shop Unisex Real Nature Green Tea Mask sheet: Easy and convenient for a perfect facial care at home. This mask is enriched with great healing properties.
3. Wow Anti-ageing Fuji match: A Green Tea clay Face mask, This mask is loaded with antioxidants that neutralizes and fights free radicals which prevents the skin from premature ageing.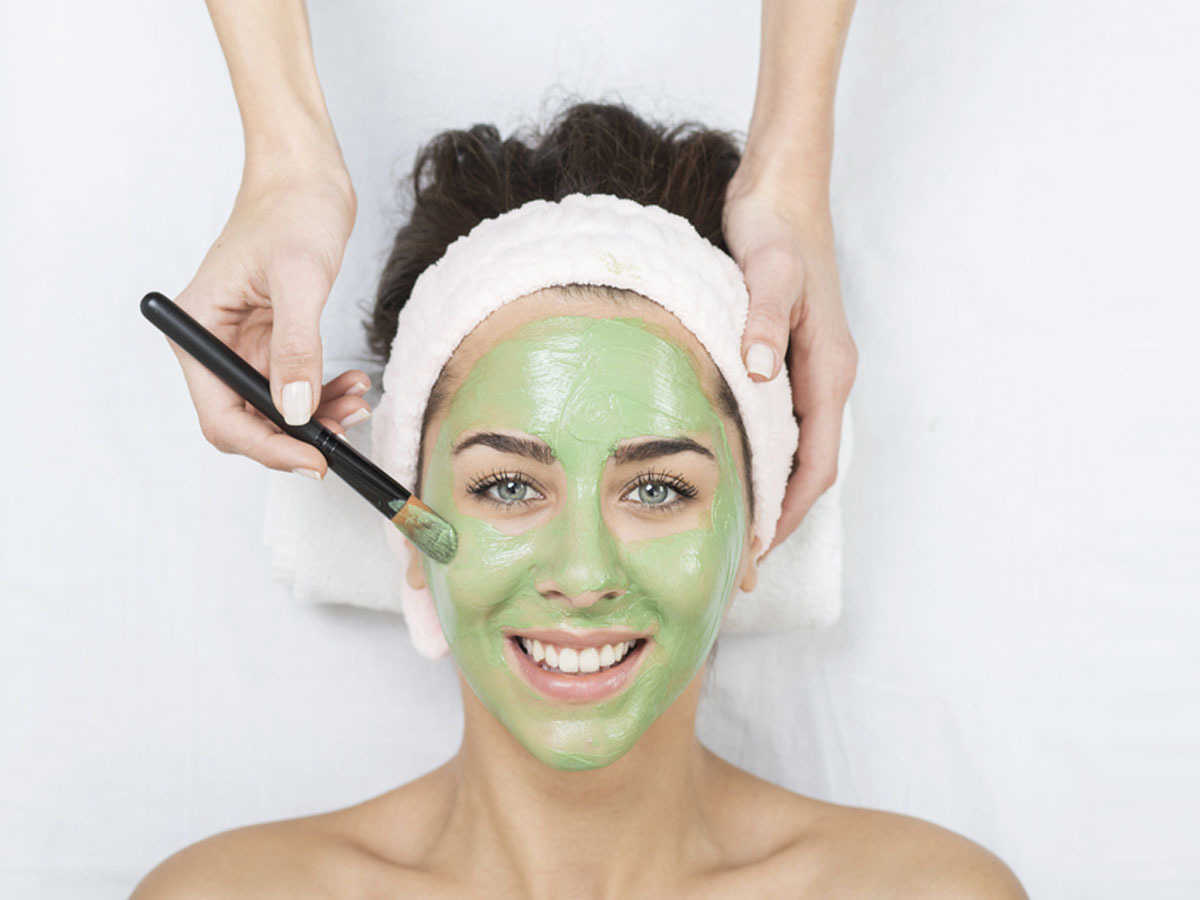 4. Miss Claire Nature Essence Face mask: Give your skin the best facial treatment with this purifying green tea face mask.
5. Matra Naturals French Green Clay mask with green tea and Rice Enzymes: The ideal mask for normal skin, removes toxins, and controls acne on oily skin.
 Benefits of Green Tea Mask
Green tea mask helps the skin recover it's youthful glow and maintains moisture. Listed below are some of the great benefits of green tea mask.
1. Fights signs of ageing by keeping skin collagen intact.
2. Calms skin and hea
l
s redness and irritation triggered by acne
3. Fades scars, dark spots and makes skin soft and supple
4. Protects the skin from premature ageing
5. It fights off bacteria that can lead to acne breakouts
6. Protects the skin from UV rays, redness and irritation
7. Protects skin against skin Cancer
8. Catechins which are found in antioxidants protects skin against oxidative stress and increase antioxidant capacity.
9. Reduces sebum production on the skin
10. Reduces puffiness under the eyes
Side Effects of Green Tea Mask
The mask is safe, soothing, and suitable for most sensitive skin types.
skin reactions may arise from using green tea mask, most of this irritations or reactions could be as a result of the fragrance or the preservatives used in market product, (this irritation may occur if used around  delicate areas like the eye region), and not necessarily from the ingredients forming the face mask. In cases where you experience redness or irritation, you should consult a dermatologist.
Conclusion
Green tea mask is an excellent and effective skin cleanser as a result of its antibacterial and anti-inflammatory properties. Green tea mask pulls out dead skin cells, toxins and sebum from  deep pores to leave you with a smooth, clear and radiant skin.